Frost-resistant Jews of Siberia, Russia's promised land
Sun May 15 @ 7:30 pm

-

9:00 pm

CEST
Join us for a dynamic interactive journey through the past and present of the Jews of Siberia.
Siberia is always bitterly cold, and dangerous, brown bears walk its streets – as the popular stereotype says. But is it really so? In this talk we'll learn about life on this vast territory during the last 400 years. Jews of the Pale of Settlement tried to escape to America, to Palestine – but some of them chose a different route and went to Siberia. Others were forced to go there. We'll explore when and how Jews got to Siberia, where they settled and what they did while the country and the world went through major changes time and again.
With your contribution you will also be donating to Magen David Adom, Israel's national ambulance, blood-services, and disaster-relief organization, as well as Israel's representative to the International Red Cross.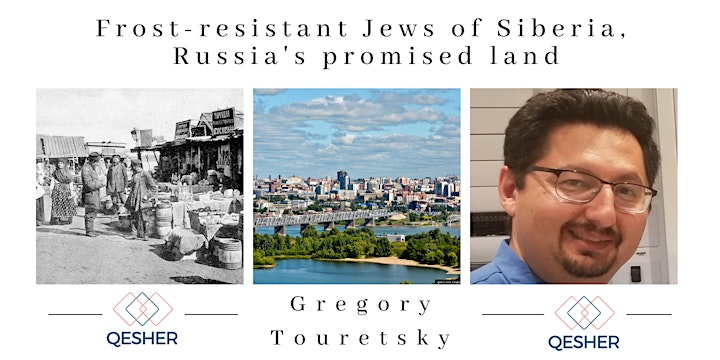 About Gregory
Gregory Touretsky was born in Novisibirsk, Russia. He remembers secret Passover celebrations in his grandfather's house in the early 80s. He was an activist in the raising Jewish community during the 90s while studying Computer Sciences at university. He organized public Jewish holidays' celebrations, taught Hebrew and traditions in a Jewish Sunday school, helped to publish local Jewish newspapers – and eventually moved to Israel, where he lived for almost 20 years. A few years ago Gregory relocated with his family to the US, where he works as Product Manager and Architect. In his rare spare time, he continues to explore his family history – and the overall Jewish history of Siberia.