The Jews of Ethiopia: Being Black, Jewish and Israeli
June 19, 2022 @ 7:30 pm

-

9:00 pm

CEST
Join us for a dynamic interactive journey through the story of the Ethiopian Jews and their immigration of to Israel.
The story of the exodus of Ethiopian Jews to Israel is one of the most moving historical events of the Jewish people. Although it happened recently, most Israelis and Diaspora Jewry are not aware of the difficulties and challenges encountered by Ethiopian Jews in their trek to reach Israel. In this session we will embark on a journey from Ethiopia to Israel and learn about the Jewish Ethiopian community's way of life and traditions. By engaging through a personal Aliyah story, we will learn about the identity, strengths, and activism of the community and the reality of life in Israel for the immigrants and for the second generation of Israeli- Ethiopians.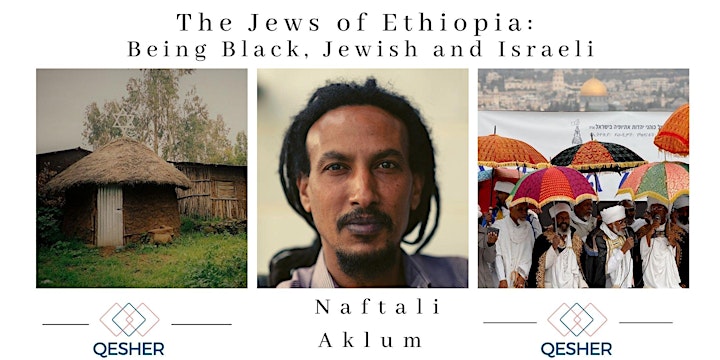 About Naftali
Naftali Aklum was born in Ethiopia in 1979 and his family were among the first to make Aliya to Israel via Sudan in what later became known as "Operation Moses." He has taken an active role in educating the public about the Ethiopian Israeli community.