Travel to Spain: Sephardic Jewish Heritage Tour
Thu June 8 @ 9:00 pm

-

10:30 pm

CEST
Discover the Golden Age of Spanish Jewry.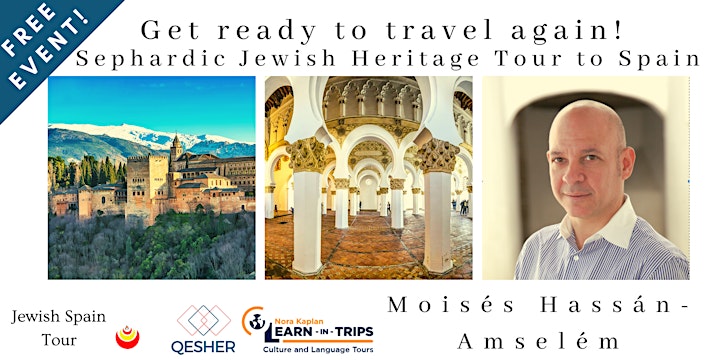 Jewish History of Spain is one of the most glorious and most tragic passages in the history of Jewish People. In the first forty-five minutes of this talk we'll explore together those thrilling events and times: from the very beginning of Jewish presence and life in the Iberian Peninsula, through its Golden Age, until its tragic interruption and its recent revival. After this, we invite you to stay for the second part of the presentation, where we will focus on our "Sephardic Jewish Heritage Tour to Spain" on October 18-26, 2023.
About Moisés
Moisés Hassán-Amselém was born in Seville of Moroccan heritage. He is an honorary lecturer on Holocaust-Shoa Studies and Antisemitism at the "Pablo de Olavide" University in Seville. He obtained a law degree in 1995. However, he decided to make a complete career change and focus on the Jewish history of Spain. Therefore he set out to found Jewish Spain Tour, a fully licensed Tour Operator specializing in Jewish travel inside the Iberian Peninsula as well as in Morocco.