The City of Dreams: Part 1 of a 3- part series about Jewish Odessa on Zoom
September 13, 2022
@
7:00 pm
–
8:15 pm
EDT
Join us on Zoom with a Ukrainian guide for a virtual exploration of Odessa, once the third largest Jewish City in the world.
Come along as we virtually visit the phenomenon of Jewish Odessa, the third most populous city and municipality in Ukraine and a major seaport and transport hub located in the south-west of the country. Founded in 1794 on the Black Sea coastline, which at that time belonged to the Russian Empire, Odessa became the third largest Jewish city in the world in the early 1900s. We will discuss what attracted Jews from different parts of Eastern and Central Europe to this city and port? Who were the early Jewish settlers? Why did Odessa become called the "star in exile" for a Russian Jew?
During this presentation on Zoom, you'll take a virtual stroll around Odessa's old town and uncover the history of the Jewish community from the city's founding till the late eighteen hundreds. You'll marvel at the Brodsky and the Main Coral Synagogues, follow in the footsteps of the Ephrussi family described in the "Hare with Amber Eyes" novel and see the address where modern Israel was born.
Our presenter for this very special 3-part series is Olga Bokhonovskaya, an Odessa local. Having earned her MBA in the US and formerly been employed in the field of marketing, she switched to the tourism industry in 2011 and founded Odessa Walks touring company back in her home country to supply international travelers with an authentic Odessa experience. Her areas of expertise include cultural, historic, and Jewish heritage tours. Before the war in the Ukraine, she had 3 guides working for her company. Because of the pandemic, she created live-stream virtual programs starting in 2020 that share her hometown's beauty and rich history to people from around the world, who might not otherwise have had that opportunity.
She is excited to share her passion for her home city by presenting its Jewish heritage through this series she created on Zoom especially for the LESJC that will allow us the opportunity to explore the sights, learn the history, and hear about the people that have made or presently make Odessa such a unique and special place.
This presentation will last approximtely 30 minutes followed by time for Q & A with Olga.
You do NOT have to attend all three parts of the series. Each talk may be enjoyed on its own! Part two covers the Jewish Intellectuals of Odessa and will be given on September 21. Part three discusses Odessa during WWII and is on October 20th.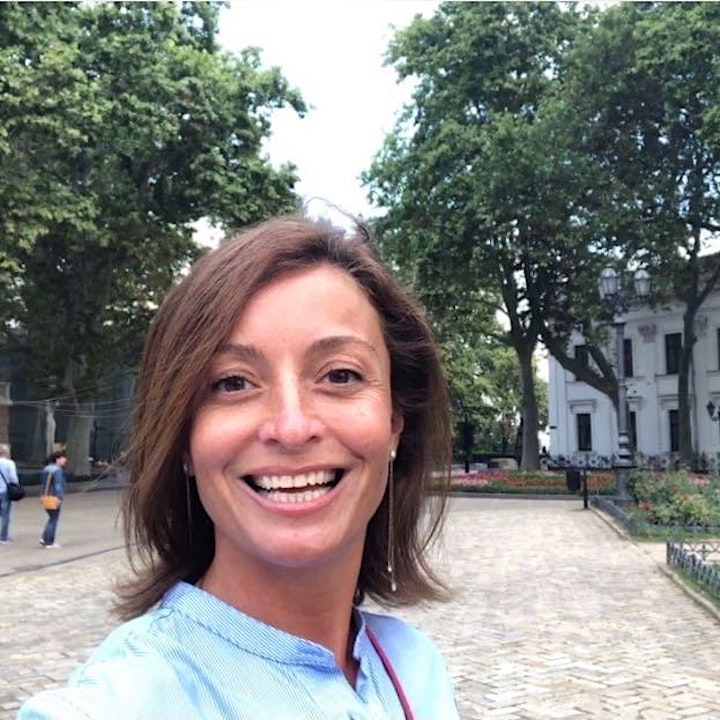 Related Events